Summer 2020 Cornell Alpha Delt
Log in to read the latest issue of The Cornell Alpha Delt.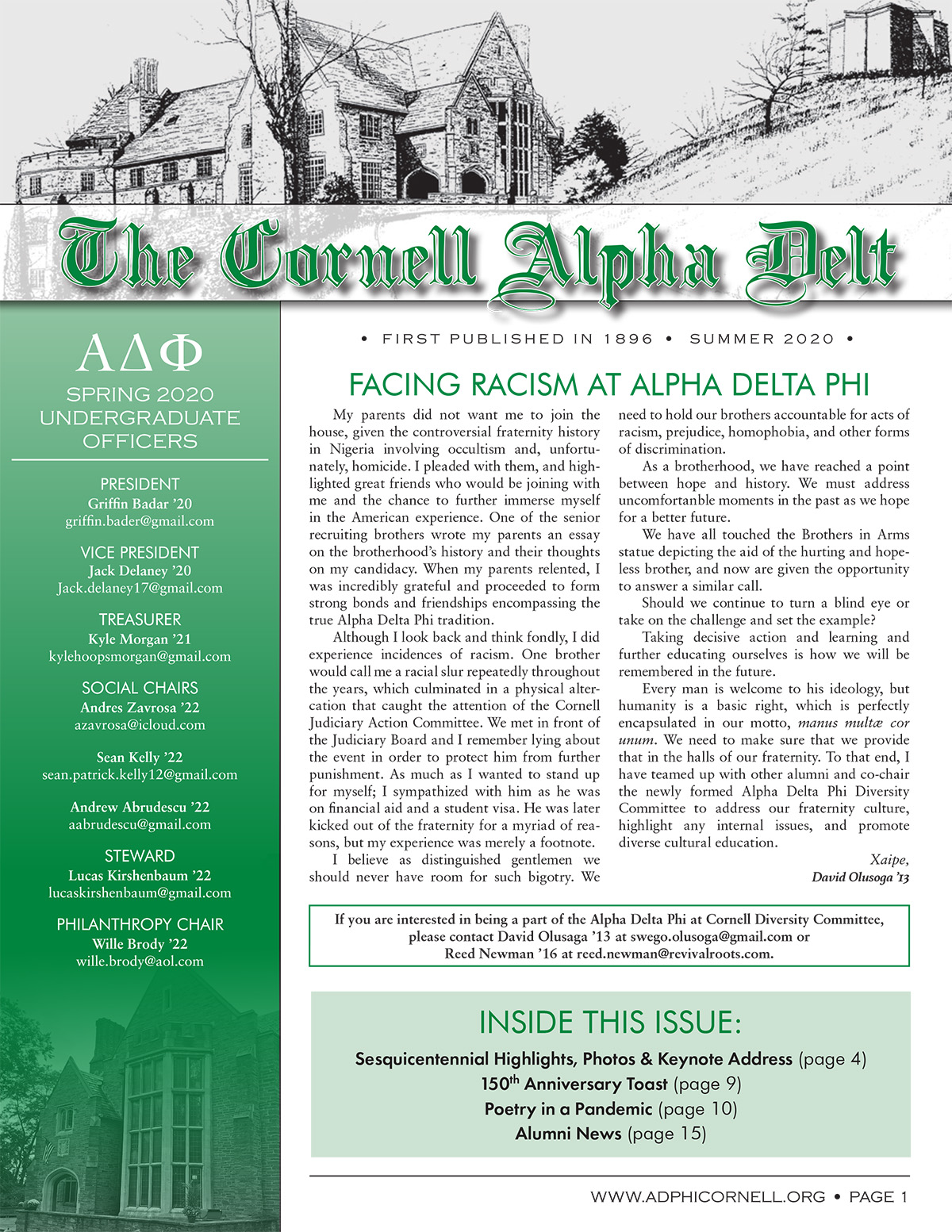 ---
Poetry in a Pandemic
For those curious about what is going on at the chapter house: all is well in Ithaca. The house is closed, the kitchen is cleaned and inventoried, the garbage cans are empty, and the property is inspected daily. The next newsletter will feature a section called "Poetry in a Pandemic." The house corporation is inviting submissions of poems about your experience at Cornell, in Alpha Delt, a tribute to a brother, or a house friendship. If you like to draw, send in a drawing of something related to house life from your era in the Phi. The deadline for submissions is April 24. Please send any poems as a .doc or other editable/copyable file to me at hbschaffer@aol.com.

I deeply encourage you to think about sharing a bit of your creativity and literary prowess if you have the time and inclination. Limericks that are mild are also welcome, as are Haiku. Thanks for contemplating participating in this project that will create some art from tragedy.



---
Sesquicentennial Celebration
Check out the 150th celebration page for more photos and videos.



The Past to the Present
Our historical archives now feature more than 200 photos of Cornell Alpha Delts and date back more than a century. Browse through them to see the men who have made our chapter great for more than 100 years.
---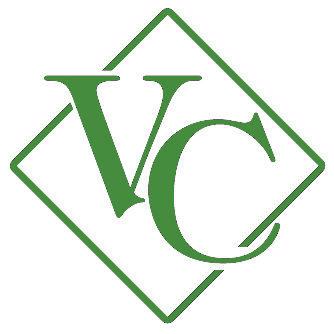 History of Victory Club
Check out the new page dedicated to the history of Victory Club, featuring an article by Jack Jolis '67, "A Chromatic History of Victory Club."
FEATURED ITEMS